Little Brookland Daycare
Little Brookland Daycare is NOW OPEN!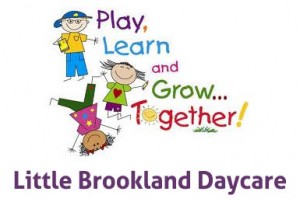 Little Brookland Daycare, located in Fallbrook, is now open.  The daycare is currently enrolling ages 6 weeks to 12 years old and is open Monday – Friday 6 a.m. to 8 p.m.  Little Brookland is a warm, community-oriented learning environment with structured schedules for each age group that includes plenty of time for physical activity, quiet time, group programs, individual activities, meals, snacks, and free play.  Utilizing curriculum, Little Brookland tries to stimulate children's development which makes daily life more fun.  One of the top priorities is the growth and happiness of children.  Little Brookland also creates a safe and secure environment for all the children.  The dedicated staff encourages exploration that makes learning fun!  In addition to the daily activities, the daycare offers an onsite preschool program.  The preschool program is designed to prepare each child for kindergarten. 
The Little Brookland Daycare will be celebrating their grand opening Saturday June 23 from 2 p.m. – 5 p.m.  For more information call 402.742.0363 or email littlebrookland@windstream.net.