Woods Bros Realty and NEBCO team up in Fallbrook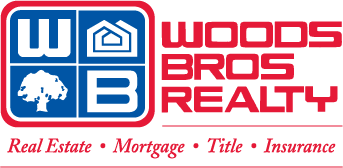 Woods Bros Realty has announced a partnership with NEBCO, Inc., for residential sales in Fallbrook.
The two companies each have over a century of experience building in Lincoln and both support the sustainability and new urbanism concepts that Fallbrook embodies, where people can live, work and shop within their neighborhood.
Woods Bros Wilderness Hills sales professionals Jayne Debus will be focusing on residential sales at Fallbrook out of an onsite sales office at 570 Fallbrook Boulevard, Suite 110.
Debus, originally from Wyoming, was a real estate broker in Hastings, Neb., for 30 years.  She moved to Lincoln seven years ago, where she and her husband, Bruce, have enjoyed living in the Fallbrook area. She was the residential broker for NEBCO Realty Group in the Fallbrook Development, and she will continue to use her expertise of the area.
Debus has been very active in her local, state and National REALTORS® Associations and is currently serving as chairperson of the Governmental Affairs committee at the REALTORS® Association of Lincoln, where she was named 2011 REALTOR® of the Year.
"I'm excited to continue specializing in Fallbrook while also having access to the tools and network of agents at Woods Bros Realty," Debus said.
For more information on Fallbrook residential sales contact Jayne Debus at 402-432-9555.
Woods Bros Realty
Woods Bros Realty, an affiliate of HomeServices of America, is a full-service company offering over 120 years of expertise in real estate as well as experience in mortgage, title, closing, and insurance services. Providing an easier way to buy and sell, more than 200 sales associates work with clients in Lincoln, Seward, Beatrice, York, Wahoo, Grand Island and surrounding areas. For more information about Woods Bros Realty, visit www.WoodsBros.com.
Fallbrook
Fallbrook is the Midwest's Premier Mixed-Use Sustainable Community.  The almost 800 acre development in Northwest Lincoln blends the focus of Natural Resource Stewardship, Economic Development and Social Networks to create a Sustainable Community.  Fallbrook affords residents and customers the convenient lifestyle opportunity of living, working, shopping, dining and playing in their own neighborhood. For more information about Fallbrook, visit www.Fallbrookusa.com.